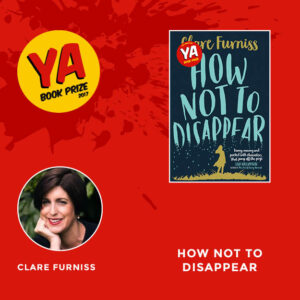 April 13, 2017
I'm absolutely thrilled that How Not To Disappear is on the 2017 YA Book Prize shortlist!
You can read more about the ten books on the shortlist here. It's such a diverse and exciting shortlist and really shows how strong YA is in the UK and Ireland right now.
The winner will be announced at the Hay Festival at a special event with Gemma Cairney on 1st June – you can find out more and book tickets here.
The brilliant YA Book Prize team champion each book for a week on Twitter – this week it's the turn of #TeamFurniss! You can see my Twitter chat here and find out about the inspiration for How Not To Disappear, the character I love most (and the one we all love to hate!), and how I researched every aspect of the book from dementia to immigration 1950s fashion and nightclubs!