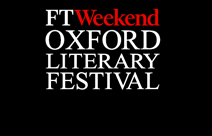 January 29, 2017
On Saturday 25th March I will be taking part in a very exciting panel at the Oxford Literary festival, chaired by Anna James.
The brilliant Juno Dawson and Costa-shortlisted Patrice Lawrence will also be on the panel – I can't wait!
You can find out more details and buy tickets here.