Welcome to my website! Please take a look around. You'll find news and information about me and my books, school visits and workshops, as well as writing tips and links to articles I've written. Thank you for visiting and happy reading!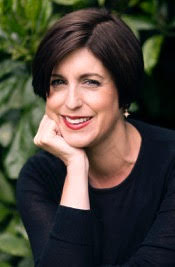 How Not To Disappear
Pregnant teenager Hattie and her fiercely independent great-aunt Gloria, who is in the early stages of dementia, set out on a road trip of self-discovery - Gloria to finally confront the secrets of her past before they are erased from her memory forever and Hattie to face the hard choices that will determine her future…
READ MORE >>
REVIEWS
"A very honest picture of what many struggling teenagers have to face. You will definitely need tissues when reading this book, but it's worth the tears." Lily Golding, The Whispering of the Pages READ MORE >>
FROM THE BLOG
Had a brilliant time at the Simon and Schuster offices this week doing some filming with with the wonderful Perdita and Honor Cargill, the mother and daughter team behind Waiting for Callback, for Maximum Pop! We had fun chatting, comparing notes, play …
READ MORE >>
NEWS & EVENTS
The brand new cover for the How Not To Disappear paperback has been revealed and very beautiful it is too! As an author one of my favourite parts of the publication process is seeing the different ideas for covers and the work that goes behind the scen …
READ MORE >>
CLARE ON TWITTER
FOLLOW CLARE
My advice goes as follows: switch off TV, phone. Put Radiohead's A Moon Shaped Pool on, loud. That's it.